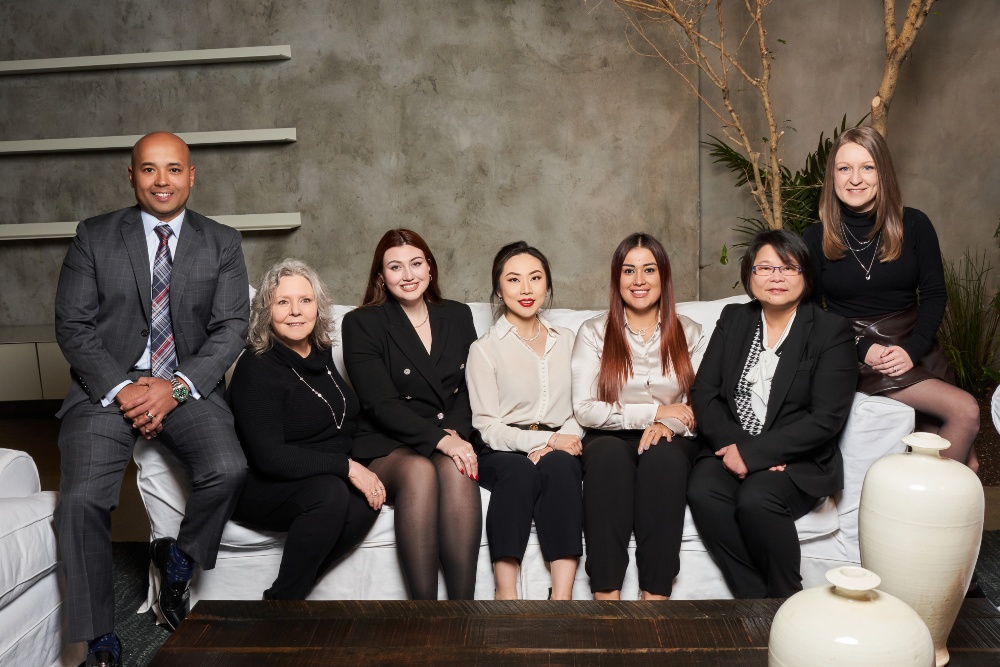 Executive Diamond Services continues to lead the way in contemporary and one of a kind designer and custom jewellery.
Calgary Jewellers
As premier Calgary Jewellers, Executive Diamond Services specializes in helping our clients find beautifully designed and memorable jewellery pieces that they can enjoy wearing for a lifetime to come. We are proud to offer high quality and handcrafted jewellery that features trademark Canadian diamonds, world renown for their color, cut, clarity and carat. Shop for the finest pieces locally or online with included complementary appraisal and customization options available.
Engagement Rings
Our expert jewellers in Calgary carefully handpick each specific rough that is unearthed from the Canada's large domestic diamond mines. We only choose the very finest roughs and then cut them into the beautiful and elegant, dazzling diamonds that are showcased in our exclusive collection of stunning engagement rings. Offer her the finest stone on earth when you propose and let the strength and resilience of Canadian diamonds characterize your nuptials.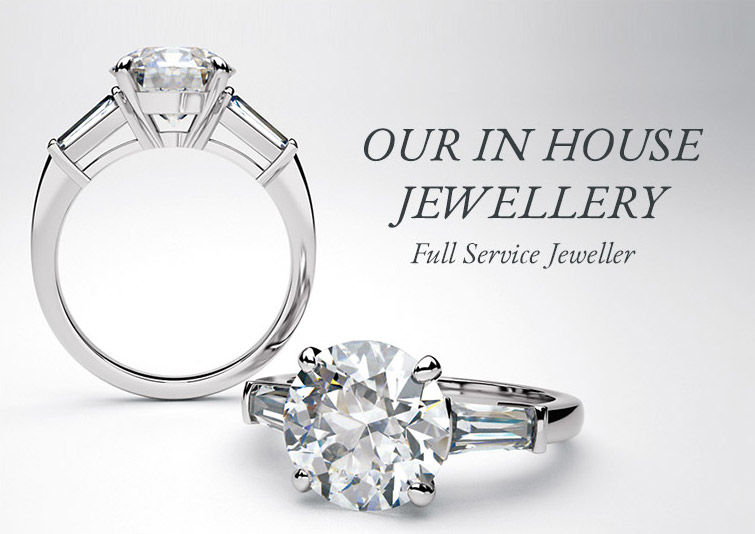 Custom Rings
We are one of the only Calgary jewellery stores that offer free consultations and custom ring designs. Our stores are equipped with CAD rendering software stations that enable us to design custom rings and other jewellery for our customers. Just bring along any notes on designs, styles and precious metals and stones you like, and we will render a concept design for your custom creation at no charge.
Jewellery for All Occasions
Executive Diamond Services offers all types of jewellery, suiting for any special occasion that life may present to you. Whether you are shopping for diamond engagement rings, diamond earrings, diamond necklaces, watches, diamond wedding rings, gemstone rings, diamond bracelets or custom diamond jewellery, our catalog offers it all, and is sure to appease even the most sophisticated of tastes.
Canadian Diamonds
Heralded the world afar for their distinct quality, unique color and unsurpassed clarity, Canadian diamonds are widely considered to be the highest quality stones found on earth. Our Calgary jewellers take great care when choosing the roughs that we cut into our jewellery. We make every effort to assure that our customers receive a diamond that they will forever cherish.
Insurance Claims
As an amenity to our customers, we are pleased to offer assistance with insurance claims at this time. Our Calgary jewellery stores now offer an insurance claim and settlement assistance contact center to aid our customers with any insurance related matters. If you have been the unfortunate victim of damage or loss, we'll be glad to help you claim your entitled settlement with this helpful service.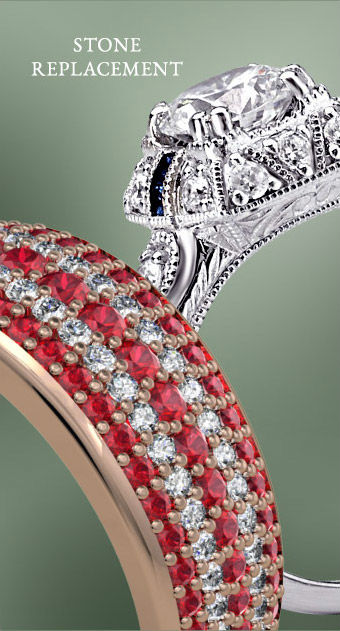 Appraisals
Knowing the precise value of your jewellery is important for many reasons. Appraisals are necessary during legal disputes of common property, during probate with estates, for liquidation related matters, when seeking to insure items or when seeking to make an insurance claim. We offer appraisals and validation services to help you best protect your investment in a beautiful Canadian diamond.
Repairs
As experts in jewellery creation and repair, you can place your trust in our experienced jewellers in Calgary for any repairs or cleanings that you require. While made to last you a lifetime, most jewellery will require regular cleanings and timely repairs as part of standard upkeep and maintenance. Our in-house goldsmiths and diamond cutters are able to make any necessary repairs to your jewellery today.
Schedule Your Consultation
The Calgary jewellers at Executive Diamond Services are ready to assist you with all of your jewellery needs. Whether you are seeking pieces from our distinct catalog or looking for a unique and custom piece, or even if you need help with your insurance claim, we urge you to schedule your consultation. During the consultation, you will meet with one of our experienced jewellers who will help answer any questions and guide you in making a smart purchase when the time is right.
We invite you to contact our Calgary jewellery stores today via email. Or you can also call us toll free at: (877) 278-6888 to receive a phone consultation.